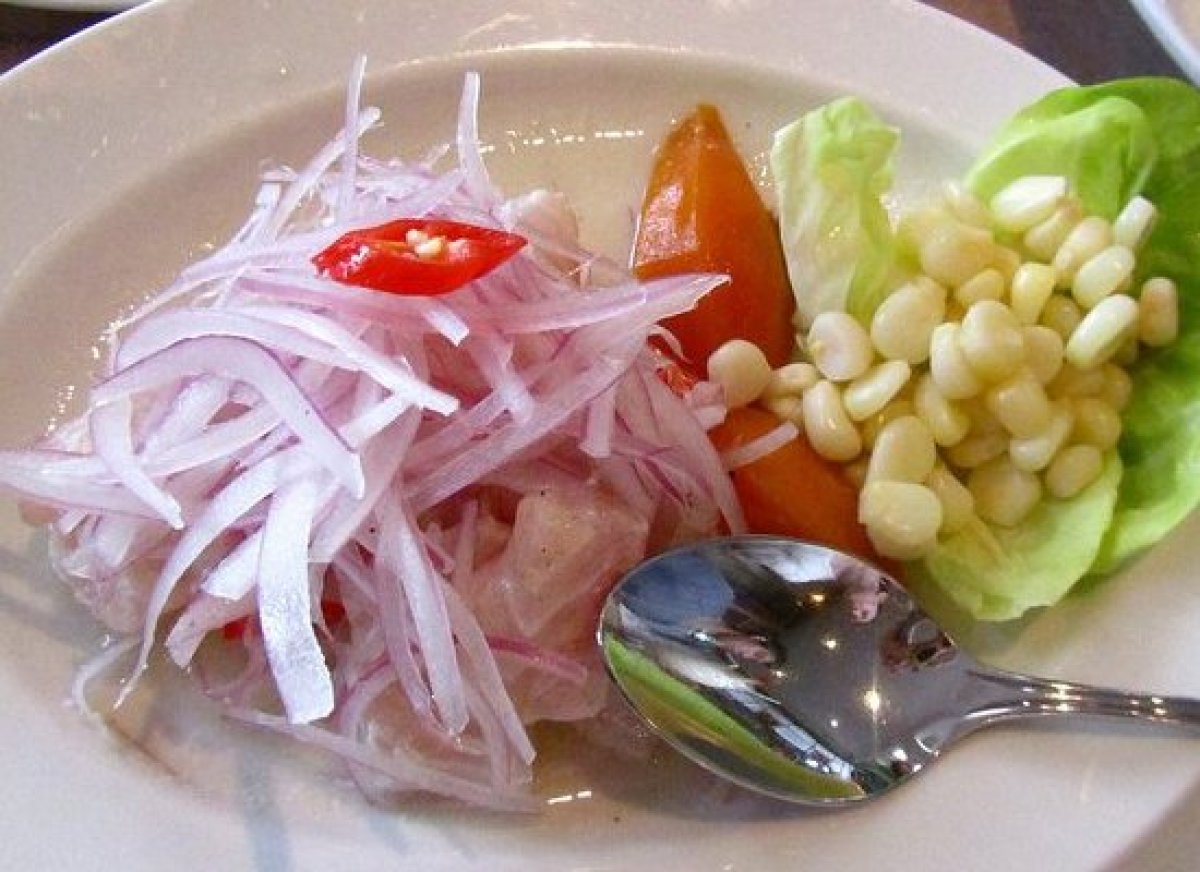 Make your own ceviche in a Lima cooking class.
Photo: Huffington Post
There's no question culinary travel is on the rise, whether it's an entirely foodie-focused trip or just a cooking class incorporated into a cultural itinerary. Elyse Pasquale, Huffington Post Food and Travel Writer, gives a shout out to the rising (and underrated!) culinary stars Antigua, Guatemala and Lima, Peru in her blog post
Top 7 Places to Travel for Food
. She writes. . .
"Mayan culture is at the heart of the cuisine with recipes dating back thousands of years. Slow-cooked, multi-layered stews like the creamy, pepper-based subanik or pepian, a spicy chicken soup, are the cornerstones of Antigua's traditional food . . .
Considered South America's culinary star, Lima's cuisine shines even at its most modest, from anticuchos, skewered beef hearts grilled street-side to pork-stuffed bodega sandwiches and late-night churros dipped in bitter chocolate."
If you read our blog you know how much we love food and eating while traveling! Check out our many foodie posts below for great culinary idea starters for your travelers (you may want to wait until after lunch!):
Smoked chicken tacos at Posada
Santiago, Lake Atitlan Guatemala
And when you have a free 45 minutes, grab a glass of South African or Argentinean wine and
watch our webinar on culinary experiences
in Africa and Latin America. More great foodie ideas for your travelers!